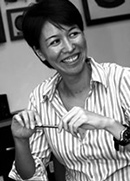 Rosalind Chua - Editor, Publisher
Roz is a history graduate from the University of Durham, UK, with over 25 years of publishing, ad agency and writing experience. She spent six years in London, working in publishing for some fantastic companies, including Amber Books and Transworld Publishing.
Returning to Malaysia, she worked in advertising as a copywriter and Head of Creative. She was also Senior Editor of IN Penang, Automotive Malaysia, essenze and frezh; a contributor to Time Out and Deputy Editor of Penang Monthly.
She has worked with many private and public sector organisations from a diverse range of industries and services and is the author of nine books.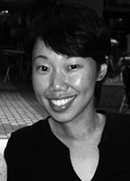 Patsy Yap - Art Director
Patsy is a graphic & multimedia design graduate from X-ART in Zurich with over 18 years of design experience. After graduation and completing her apprenticeship at LOWE AG, she continued her career in Switzerland as a multimedia designer.  
She returned to Malaysia in 2007 and joined Wawasan Open University as a multimedia specialist, leading the multimedia team which developed the University's e-book programme.